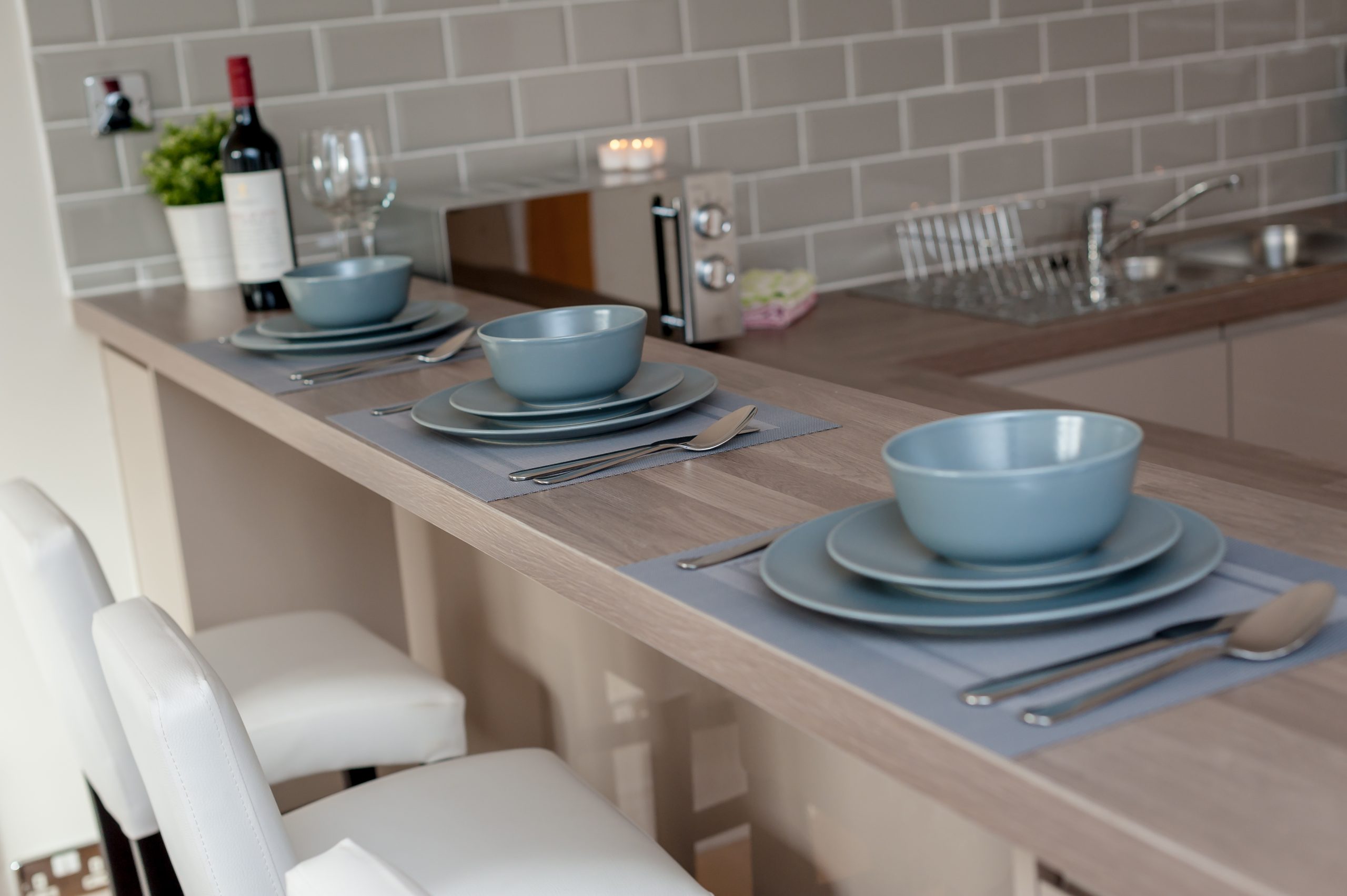 Bridge Apartments
Glasgow City Flats manage two, two-bedroom properties in the Bridge development in Glasgow City Centre.  The Bridge Apartments are hugely popular with both our holiday and leisure guests and also our business travellers.  They provide an excellent central location in a home away from home environment for the whole family and for your business needs.  The floor to ceiling windows in each apartment, opening out to a standing balcony consequently offer an abundance of natural light and incredible views of the City.  As an added bonus, our Bridge Apartments come with one private parking space for a small additional fee.  The apartments offer space and comfort for your stay and come with gas central heating, free Wi-Fi and a fully equipped kitchen also.
The Building
Glasgow City Flats manage two apartments in this building. One is located on the fourth floor while the other is positioned on the ninth floor. The building has Security Entry and an elevator, including from the underground car park. The building also has a concierge and night-watchman over weekends.
The Location
The Bridge apartments are located on Argyle Street approximately 300 metres west of Glasgow Central Station. Despite the great location, the building is definitely in a quieter part of the city centre. The financial district is on the doorstep with many recognised financial institutions such as JP Morgan, Morgan Stanley and Barclays within a few minutes walk. The Hydro Arena and SECC conference centre are 1.8km from the building.





















Contact our office for more details on our apartments/services or if you would like to book to stay in our Bridge Apartments.
Glasgow City Flats
Tel: 0141 226 3534
Email: enquiries@glasgowcityflats.com
Website: www.glasgowcityflats.com