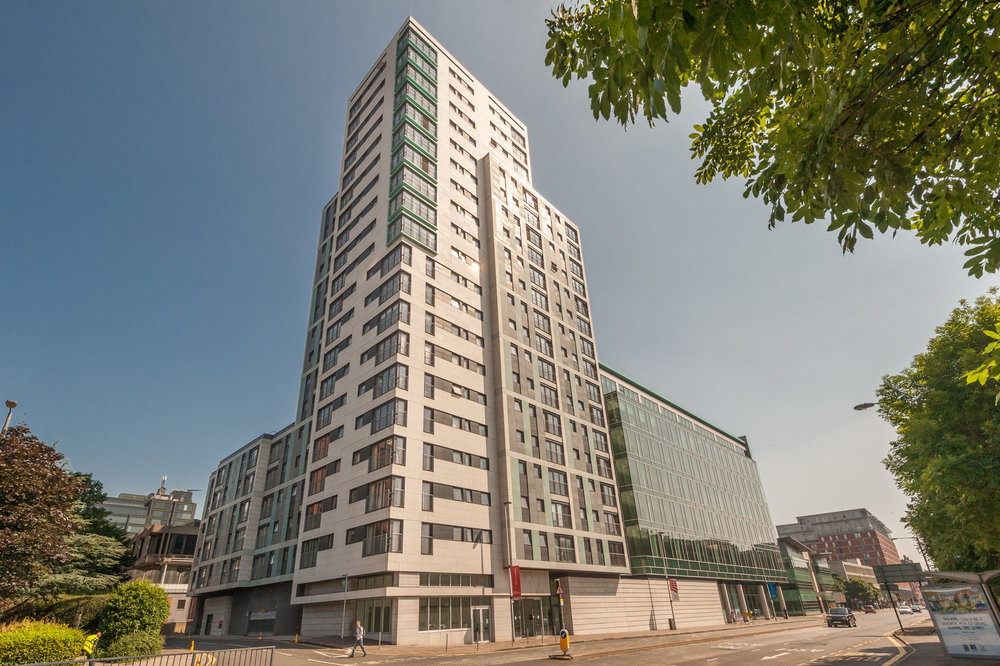 Argyle Apartments
Glasgow City Flats manage several properties in the Argyle Building located on Argyle Street in Glasgow City Centre.  The Argyle Apartments are hugely popular with both corporate and leisure guests and provide an excellent central location in a stylish and comfortable apartment block right in the heart of the City Centre.  Whether you are here for one week or one month, the Argyle Building will offer a home away from home for you and your family.
The Building
The Argyle Apartments were constructed in 2010 and are located in the quieter end of Argyle Street but still within a short walk of Glasgow Central Station (500m).  Most importantly, for those wishing to travel around Scotland, Argyle has quick access to the M8 Motorway and Clydeside Expressway so you can travel either North, East, South and West very quickly.  These apartments would be suitable for those visiting Edinburgh, Loch Lomond or Troon who may need a City Centre base while using a vehicle to visit Scotland's other famous attractions and destinations.
The Location
The Argyle Apartments boast a central location meaning therefore you can walk around the City and enjoy the many bars and restaurants that are located within their proximity.  Glasgow's SECC, Clyde Auditorium, Kings Theatre and Science Centre are all within short walking distance allowing you to experience some of Glasgow's many tourist attractions during your stay.
Contact our office for more details on our apartments/services or if you would like to book.
Glasgow City Flats
Tel: 0141 226 3534
Email: enquiries@glasgowcityflats.com
Website: www.glasgowcityflats.com