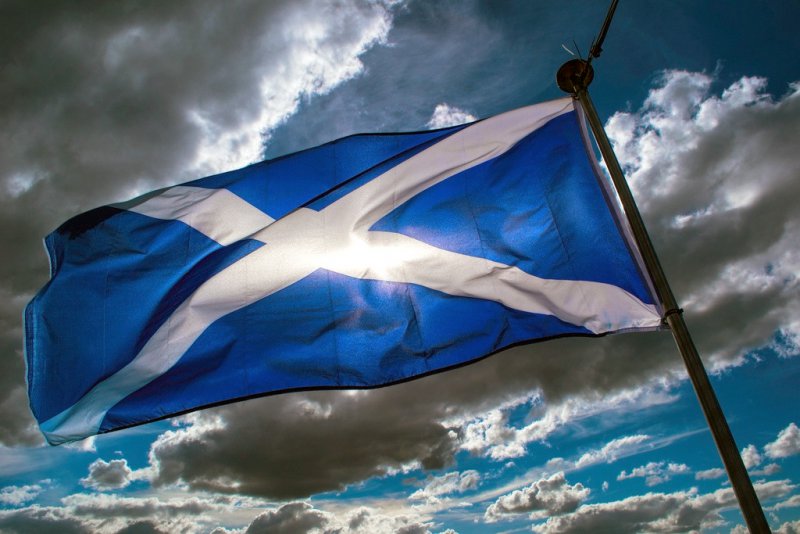 The weather is cold and gloomy and the countdown is on to Christmas, however, November 30th marks an important day on the Scottish calendar – St Andrew's Day – the national day of Scotland.
Some interesting facts that you may not have known about St Andrew:
St Andrew – the Patron Saint of Scotland
Legend has it that St Andrew became the patron saint of Scotland in the 9th century.  King Angus of Scotland was preparing for a battle against the English and St Andrew came to him in a dream promising victory and the symbol of the X appeared in the sky – St Andrew's Saltire.  King Angus then announced that if they were victorious in battle he would make St Andrew the Patron Saint of Scotland.  St Andrew's connection to Scotland relates to the ancient story that a monk named Regulus brought relics of the Saint to Scotland.  The town of St Andrews was built around the land where the relics were kept – the Saint's final resting place.  The town's cathedral is now a place of pilgrimage.
Who is St Andrew?
St Andrew was one of the original 12 disciples of Christ and lived and worked as a fisherman in Galilee.  His philosophy was to take what you have and share it with those who are less fortunate.  Although St Andrew is proudly revered as Scotland's Patron Saint, he is also the Patron Saint of Greece, Russia, Italy's Amalfi, Tenerife and Barbados.  Barbados actually marks its national day of independence on St Andrew's Day – November 30th.
The St Andrew's Flag – The Saltire
The Scottish flag, also known as the 'Saltire' is believed to be the oldest flat in Europe.  The word 'Saltire' means 'a cross with diagonal bars of equal length'.  Our national flag displays a prominent white X-shaped cross on a blue background.  This is to resemble where St Andrew was killed – on an X-shaped crucifix.  St Andrew was killed on November 30th and the date is now recognised as a national holiday in Scotland.  The flag can often be seen flying at international sporting events, churches and on national and local government buildings.
St Andrew's Day
When Scotland declared independence with The Declaration of Arbroath, St Andrew became the region's Patron Saint.  St Andrew's Day is celebrated annually on November 30th.  The St Andrews Day celebrations have been taking place in Scotland for over a thousand years and there is evidence of feasts being held in the Saint's honour as far back as 1000AD.  Families generally get together and celebrate Scottish culture, food and dance on this day by cooking traditional Scottish meals and listening to traditional Scottish music.  Some Scottish people may celebrate by attending a ceilidh whilst others may indulge in traditional food on the day of their Patron Saint such as cullen skink or haggis.
The team at Glasgow City Flats wish everyone a happy St Andrew's Day and a great weekend of Scottish celebrations!
Glasgow City Flats
Tel: 0141 226 3534
Email: enquiries@glasgowcityflats.com