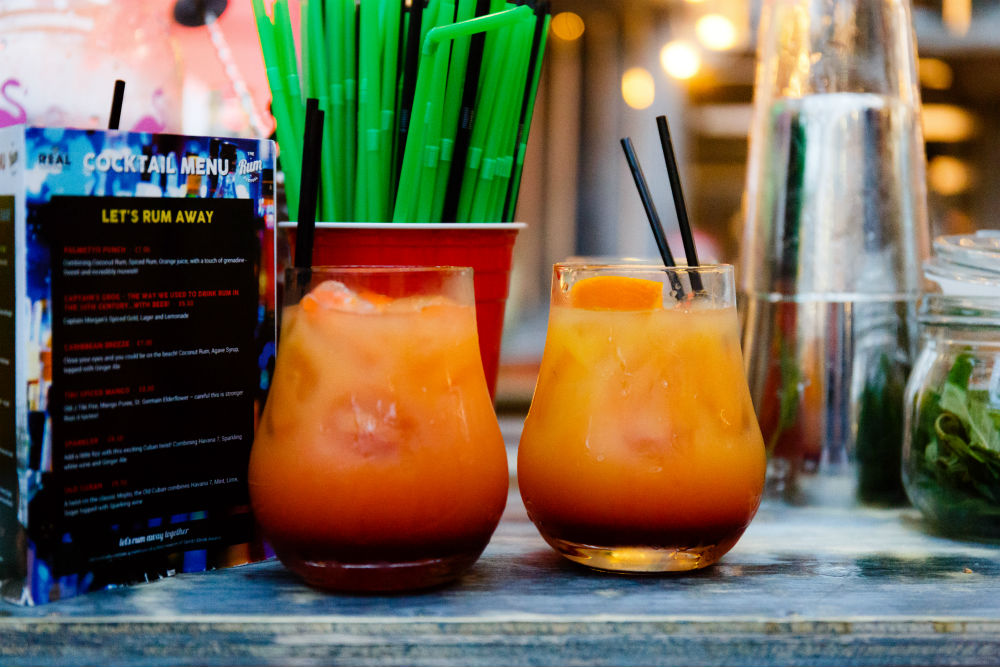 We all know that Scotland is notorious for its whisky and vast numbers of whisky lovers, however, we have to also give some appreciation to Rum and the new 'Rum Revolution'.  For the third consecutive year, the Glasgow Rum Festival will be arriving to Glasgow City Centre on June 7th 2019.  With more rums, more live entertainment, more street food and more free samples, this is sure to be the best year yet for the Rum Festival.  Showcasing a wide range of new Scottish Rums, this is the place to be this June 7th for you and your fellow Rum lovers.
On arrival you will be greeted by one of the many Rumun's; handed your Rum Festival glass (a gift for you to take home!) and a brochure, full of information on all the rums you can try, fun facts about each of the suppliers and the suggested garnish to compliment your drink.  It's an educational adventure as well as a cool day out.
You will need to purchase drinks tokens to taste all of the various rum's, these will be available from a stand in the main hall. The drinks tokens are £5 each and the '100' Rums include a mixer of your choice and fresh garnish. The best way is to buy a card of four for £20 and then go from there, but you can purchase fewer (or more of course!) if you like. We'll also have some premium rums available to try for varied prices.
Throughout the event there will be live entertainment and dancing; tasty food to buy and above all lots of fun. If you're new to rum don't worry, the friendly Rumun's will recommend a few to get you going or tell you all about their favourites.  At the Glasgow event there will also be the Rum Festival cocktail team, who will mix you some of the tastiest rum cocktails on the planet all just £8 each!
When: Friday, June 7th
Time: 6:30pm – 11:30pm
Where: Briggait, Bridgegate, Glasgow, G1 5HZ
Glasgow City Flats
Tel: 0141 226 3534
Email: enquiries@glasgowcityflats.com
Website: www.glasgowcityflats.com