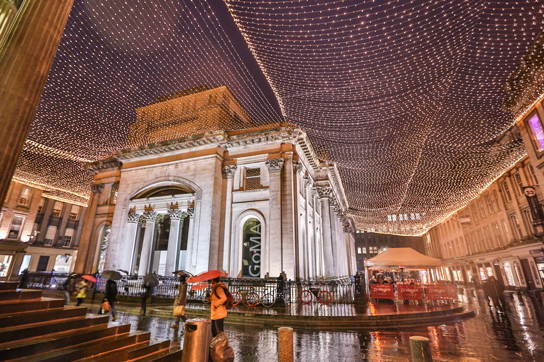 There's no excuse not to take the time to coordinate schedules and plan a city getaway with your friends or family in Glasgow.
Glasgow City Flats offer the opportunity to do so – with style and substance. Our exclusive collection of apartments in Glasgow, based in the City Centre and West End, are the ideal base for you to enjoy Scotland's most eclectic city.
Our comfortable and stylish apartments are a must see – at excellent prices. Many of our apartments in Glasgow are suitable for up to six guests to spend a weekend – or longer – soaking up all that the city has to offer, from its glam shopping scene to its fantastic range of restaurants via its vibrant club offerings.
See the list of available properties to choose from.
Your apartment will come equipped with all the latest mod-cons, with plenty of space and often added bonuses like terrific views over the city or beautiful traditional architecture to boot. All of our apartments are situated in excellent locations – never far away from the urban buzz and all its best locations.
If you are culture vultures, you've come to the right place. Kelvingrove Museum and Art Gallery are a must visit during your time here for its beautiful building alone. Glasgow's Gallery of Modern Art is another gem which exhibits Scotland's most exciting contemporary artists; depending on your apartment, either venue will be nearby.
If it's a shopping experience you're after, you won't be disappointed either. Glasgow is famous for having two or more of most high street stores so if what you're looking for isn't in one, it's only a short walk to the other! Glasgow's Style Mile (Buchanan Street) is also home to many high-street and designer shops and many of our most popular apartments are located just a short walk away.
Or, if you prefer independent shopping and squirrelling away vintage finds, our Glasgow apartments are the ideal base. You'll be able to while away hours in the West End sifting through Ruthven Lane's cornucopia of delights.
When the day turns to evening, you can celebrate in style – the city's vibrant restaurant scene means whatever type of food you and your friends are looking for, from Asian to Scottish fayre you'll be sure to find it at a fantastic quality and a great price.
After dinner, you'll be able to dip your toe – or plunge right into – Glasgow's nightlife, an array of trendy bars and clubs to let your hair down. And, rest assured your apartment will never be far away from the entertainment – saving you money on your taxi fares.
For a stylish home away from home at a fantastic price that you and your friends or family will enjoy, Glasgow City Flats really will have something for everyone. Take a look at our website to explore our wide range of City Break apartments in Glasgow and find something perfect for you.
Discounts Available
Stays of one month receive a discount of 28% on nightly tariffs.
10% off the nightly rate for stays of 7 nights, staying longer? Let us know.
Happy to Help
Or, if you need a little extra help call us on 0141 226 3534, email enquiries@glasgowcityflats.com.