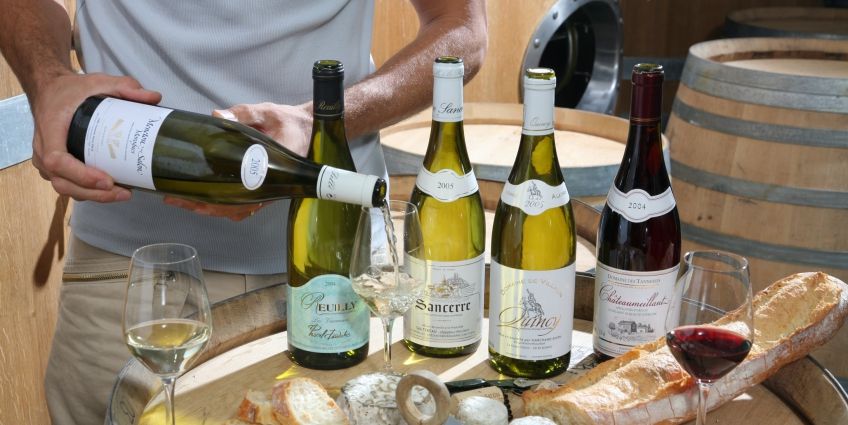 Glasgow's very own Wine Festival is brought to you by Tom Cannavan, award-winning wine writer, broadcaster, and proud citizen of the city. Tom's pioneering wine-pages.com is one of the world's most popular wine sites, though you may know him best from his long-running slot on STV's 'The Hour', or his broadcasts on BBC Radio Scotland.
The 2018 Festival sold-out completely, with every ticket gone months before the doors opened. The feedback from exhibitors on the quality of the Glasgow audience was amazing – and the feedback from the audience on the quality of the exhibitors was equally enthusiastic!
We love great wine, and, if you're reading this, we're sure you do too.  At the festival you'll discover superb new wines as you hone your own palate, whilst the exhibitors will pour and discuss their wines with you – with Tom on hand all day to share his knowledge too. The historic and beautiful Trades Hall in the city centre is the perfect venue to add to the sense of occasion!
200+ high quality wines available to sample
Superb value masterclasses featuring the world's greatest wines
Discounts on wines to purchase or order on the day
The Festival Café, open throughout the show
Summer in the city: enjoy the land of the (almost) midnight sun
The Festival is a day-long celebration of wine. The purchase of your ticket includes unlimited tasting samples from over 200 high quality wines being poured by winemakers and some of the UK's top wine retailers and importers, and there's a our Festival Café, open throughout the show. The Festival is open from 12:30pm until 5pm, with re-entry via the Festival wristband.  The Festival takes place in the magnificent, historic setting of the Glasgow Trades Hall, surrounded by shopping, hotels and restaurants. A day experience you won't want to miss out on.
Contact us for your accommodation requirements whilst visiting the City.
Glasgow City Flats
Tel: 0141 226 3534
Email: enquiries@glasgowcityflats.com
Website: www.glasgowcityflats.com