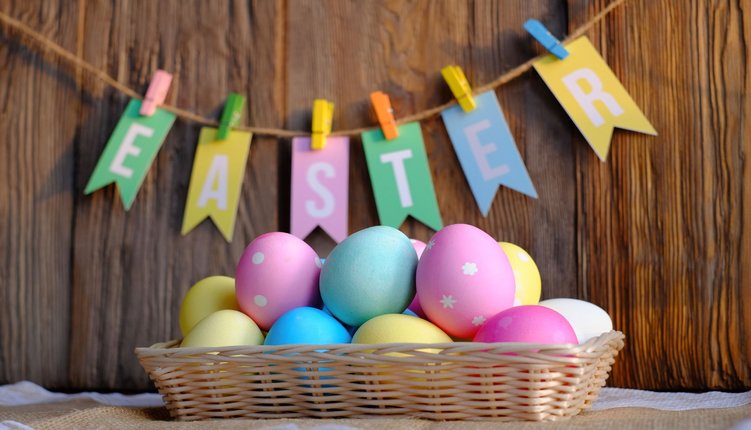 If you're looking to get the most out of your Easter holidays in Glasgow this year, you've come to the right place.  With days off work and all the chocolate you could possibly get our hands on, Easter might just be one of our favourite holidays of the year.  This year, Good Friday falls on April 19th with Easter Sunday and Monday falling on April 21st and 22nd respectively.  The extended Bank Holiday yields a huge range of activities within the City and we have outlined just a few below for you to keep the whole family entertained this Easter!
1) Brunch in Style on Easter Sunday
Glasgow's brand new Brunch Club is set to launch in October Bar on Easter Sunday in Princes Square as the bar reveals a 40k makeover.  Including live music, tasty food and a 22 litre Prosecco dispenser, what is not to love about the new Brunch Event?  Based in Princes Square on Buchanan Street, the new bar is set to have been made over to an Instagram-worthy standard and will replicate the types of Brunches been seen around the world in places such as Dubai!  The Brunch Event will be carried out on one Sunday per month going forward and we can't wait to check it out.
2) Dumbo Themed Kids Party
You can take the kids to a Dumbo themed kids circus party over the Easter Weekend at the Grosvenor Cinema and Café in Glasgow's West End.  Kids can watch the Dumbo movie at Grosvenor Cinema and then head to the Grosevenor Café where Bezerkaz Circus will mesmerize with a magical interactive show. Tickets can be purchased from the Cinema's website and include a pizza buffet served on the mezzanine, a ticket to see Dumbo, entertainment and face-painting!
3) Easter Fun at St Enoch
Shoppers of all ages should hold on to their bonnets as they take on the new Easter maze at St Enoch Centre in Glasgow.  Filled with twists and turns, the labyrinth is the perfect place for an Easter themed hunt.  Youngsters will also have the chance to get creative with a host of Easter themed arts and crafts activities and there will also be a range of chocolate goodies up for grabs for budding artists.  Located on the ground floor outside Boots, young shoppers can find their way through the maze from the 8 to 22 April with guaranteed Easter-themed fun for the whole family.
4) Dog-Friendly Lush Party
Lush on Buchanan Street are hosting their first ever dog-friendly puppy party on April 14th.  Pet owners will be able to enjoy bath bomb making at the event, £5 of store credit to spend in Lush on the day and games for dogs and humans as well as some doggy goody bags for you to take away for your furry friend.  Lush demonstrates a strict no animal testing policy and all of their cruelty free products are made with only natural, vegetarian and vegan recipes.
5) Grease-Ter Sunday
Celebrate Easter the Grease way as The Buff Club hosts an evening dedicated to the iconic film for you to enjoy.  Gather your T-Birds and round up those Pink Ladies, because you'll be singing along to the biggest and best tunes; from Summer Nights to You're The One That I Want.  What a perfect way to end your Easter Weekend, and, you can rest easy knowing you have Easter Monday to recover!  Book tickets directly through Buff Club's website to avoid missing out!
If you are looking for accommodation in the City Centre over the Easter Weekend, contact us at our Glasgow office for more information on our available properties.  With a range of one, two and three bedroom properties available, we are sure that we would have something suitable for you and your family within our portfolio.
Glasgow City Flats
Tel: 0141 226 3534
Email: enquiries@glasgowcityflats.com
Website: www.glasgowcityflats.com