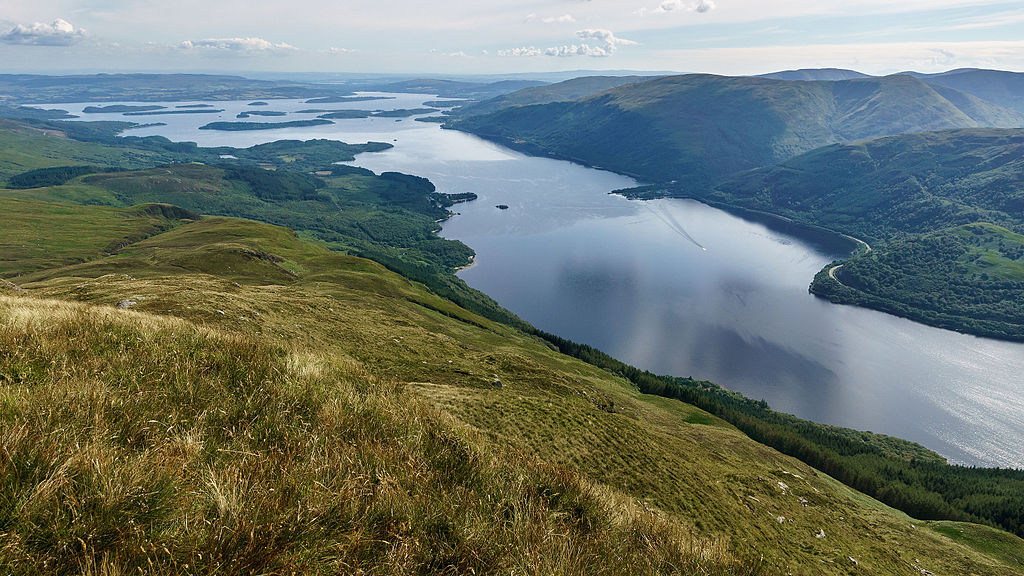 Glasgow's an amazing city. But when you fancy a break there are lots of other great things to see and do, all within an easy day trip from Glasgow, and all of our apartments.  Here we look at some of the best trips and give you the low down on what to make time for.
You can hire a car or use public transport for your visits. Public transport across the central belt of Scotland is pretty good, so with a wee bit of planning, you can enjoy a couple of drinks with lunch. Or, if you prefer to work to your own timetable, there are lots of car hire companies. And many of them have offers on, so check online to find the best deal. (And, if you are taking a car, please make sure you refrain from indulging at lunchtime.)
Loch Lomond
There are lots of great spots around the shores of Loch Lomond. Here are a couple of our favourite haunts.
Balmaha
On the east shore of the loch, you'll find the picturesque village of Balmaha. There's a nature reserve, a plantation and the national park centre. Add in the most amazing scenery and the fantastic little cafes, pubs and restaurants and you're sure to enjoy your day. You can also take to the loch in a powerboat, a yacht or a canoe, go 4×4 off-road driving, play golf or simply stroll through the mesmerising scenery. Even the name is beautiful to say. Bal-ma-ha. Lovely.
Luss
Across the loch, on the west shore, lies Luss. The area has been inhabited since medieval times and there are a lot of houses from the 18th and 19th century – which were built to accommodate workers when the local slate quarries were thriving. In the summer, many of the gardens of these beautiful cottages are in full bloom – and they look fantastic. Luss also has some great hills for walkers to enjoy. Or you could just sit back on the long, sandy beach and watch the world go by.
Largs
Situated west of Glasgow, Largs is often thought of the place you catch the ferry to Millport from. But it has its own charm and a lot of things to see and do. In the summer, you can catch the world's last sea-going paddle steamer, the Waverley, from the pier. And no trip to Largs would be complete without a visit to the famous Nardini's café where you can taste authentic Italian ice cream. And, as you're in the area, we'd suggest a trip to Kelburn Castle. It's one of Scotland's more unusual castles – seeing as the front of it is covered in a giant graffiti mural.
Culzean Castle
Culzean Castle is an absolutely amazing country house with equally astonishing gardens. It was designed by the famous architect Robert Adam and was built in stages between 1777 and 1792. The formal gardens contain a number of plants you might not expect to see in Scotland and there are fruit-filled glasshouses to marvel at. From the ramparts, you can look down into the ocean and, if you're lucky, spot basking sharks below.
Helensburgh
We've included Helensburgh for many reasons. But the main one is the outstanding Hill House, designed by Charles Rennie Mackintosh. The house combines Arts & Crafts, art nouveau, Scottish Baronial and Japonisme influences to create a unique and wonderful space. The interiors were designed by Mackintosh's wife, Margaret Macdonald. (Make sure you check the website before visiting – they're undergoing some major refurbishment work at the moment.) You can also visit Kilcreggan Pier, the Linn Botanic Gardens and there are lots of opportunities to get out on the water of the Gare Loch. Or seek out the Sugar Boat shipwreck – an incongruous rusting hulk sitting in the water off Helensburgh. It's now home to a variety of species of birds.
The Trossachs
Almost worth the trip just so you can say the name when you tell people where you've been. The Trossachs is the area east of Loch Lomond and west of Stirling. It's often called the Highlands in miniature and for good reason. It's perfect for walks with views so good you really won't want to leave. You'll find beautiful, clear lochs, heather-covered hills, magnificent forests and welcoming villages. Such is the area's beauty that it inspired artists from Sir Walter Scott to Wordsworth.
Stirling
A great place to visit. It's overlooked by the magnificent castle, built on top of a dormant volcanic crag. The area has been of historical significance for thousands of years. Bronze age settlements have been discovered and the area has a rich Roman history. And Stirling is also the birthplace of many Scottish kings. There's the Wallace Monument where you can learn the history of patriot Sir William Wallace. Or you could go for a stroll in the stunning Ochil Hills.
The Kelpies, Helix Park, Falkirk
Designed by Andy Scott, the Kelpies are a stunning sight. They stand at 30 metres tall and are based on mythological beasts with the strength of 10 horses. They're a landmark symbol of The Helix – an ecopark built to make better community use of the land between Falkirk and Grangemouth. There's a lagoon to play on, and adventure play zone with splash play area, wetland walks and lots of interesting community projects to make you marvel at people's ingenuity.
Edinburgh
We'll better just whisper this one, as there can be a little bit of rivalry between the cities. But the city of Glasgow's near neighbours has a lot to offer. We'll not go into any detail otherwise, this may end up being the world's longest blog. Suffice to say, there's plenty to keep you busy on a day trip through to Auld Reekie – Edinburgh. Especially if you go when the Festival is on.
If you have any favourite day trips you'd like to share, let us (and other readers) know in the comments below. Thanks.
Glasgow City Flats
Tel: 0141 226 3534
Email: enquiries@glasgowcityflats.com
Website: www.glasgowcityflats.com