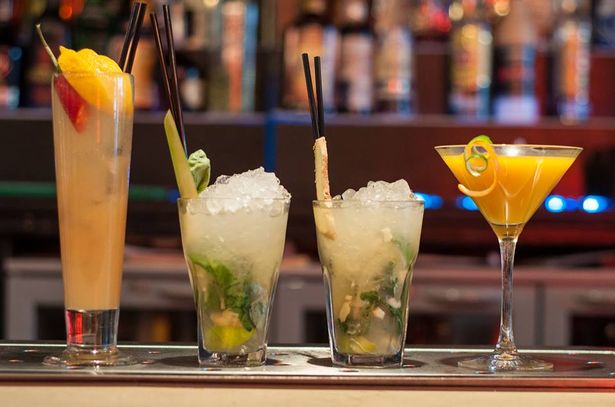 Glasgow is well known for its fantastic nightlife and if you're a fan of cocktail bars it can be hard to know where to begin. Luckily, we have it covered and have compiled a tried and tested list of the best cocktail bars in Glasgow.
No matter your budget or taste buds there are an amazing range of cocktail bars in Glasgow that are sure to have you coming back for more — if only we could promise no hangovers! Well, we actually can, but it's up to you to pace yourself and know your limit. If you're planning a trip to the city whether for business or pleasure we can help with your accommodation ensuring a smooth and enjoyable trip. To view our range of Glasgow flats click here.
Gin 71
Sophisticated table service, beautiful interiors and a cozy, intimate feel not to mention a delicious array of gin concoctions make Gin 71 one of the best cocktail bars in Glasgow. Glasgow's first dedicated gin bar on Renfield Street offers all the classics and some modern, unique twists. Try their Rhubarb Collins or French 71.
The Finnieston
Finneston's dedicated gin bar is a real jewel in the Argyle Street crown. This Glasgow cocktail bar screams 'old Glasgow' — it's the former location of a 19th century tavern. These days it provides modern day Glaswegians with an extensive cocktail menu brimming with creativity and flair from the signature martini to their own Finnieston Club Cocktail.
Bar Soba
Glasgow West End and city centre branches of this laid back Asian eatery also offer a delicious selection of affordable cocktails to wash down your katsu curry or favourite noodle dish. Don't put down the cocktail menu down without trying the coconut and chilli daiquiri or the Kiwi Chi – made specially for the opening of the Byres Road, Glasgow chain  of the cocktail bar and restaurant franchise.
The Salon Bar at Blythswood Square
One of the most sophisticated and swanky cocktail bars in Glasgow, The Salon Bar in the Blythswood Square Hotel – one of Glasgow's most sought after hotels – is a must visit for cocktail connoisseurs. This is the kind of cocktail bar where the menu has chapters (!) and if nothing in the tome takes your fancy they'll even take requests.