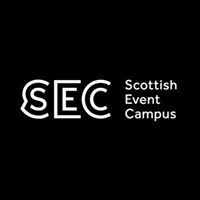 https://www.mndassociation.org/symposium/
Conference: 29th International Symposium on ALS/MND 2018
Date: 7th – 9th December 2018
Location: SEC Glasgow, Scottish Event Campus, G3 8YW
Nearest Train Stations: Exhibition Centre is the closest, but Glasgow Central and Queen Street are the largest. More taxis are available from Glasgow Central and Queen Street Stations.
Easiest means to get there: Waking from Exhibition Centre, or a taxi which will be a very short ride from most places within the city centre.
If you are a delegate looking for accommodation for the 29th International Symposium on ALS/MND 2018 conference at Glasgow's SEC, then consider a serviced apartment from Glasgow City Flats.
Often cheaper than a hotel, with discounts available depending on the length of stay, we can also offer more space and flexibility than a standard hotel room can. All apartments are complete with a fully equipped kitchen for dining with colleagues, free WIFI, parking if needed, and a sense of home that a hotel room cannot offer.
Happy to Help
To book or if you need a little extra help call us on 0141 226 3534, email enquiries@glasgowcityflats.com.
You can also browse all of our apartments by price, features, bedrooms and map location here: https://www.glasgowcityflats.com/rentals/holidays-rentals-rentals-d0/