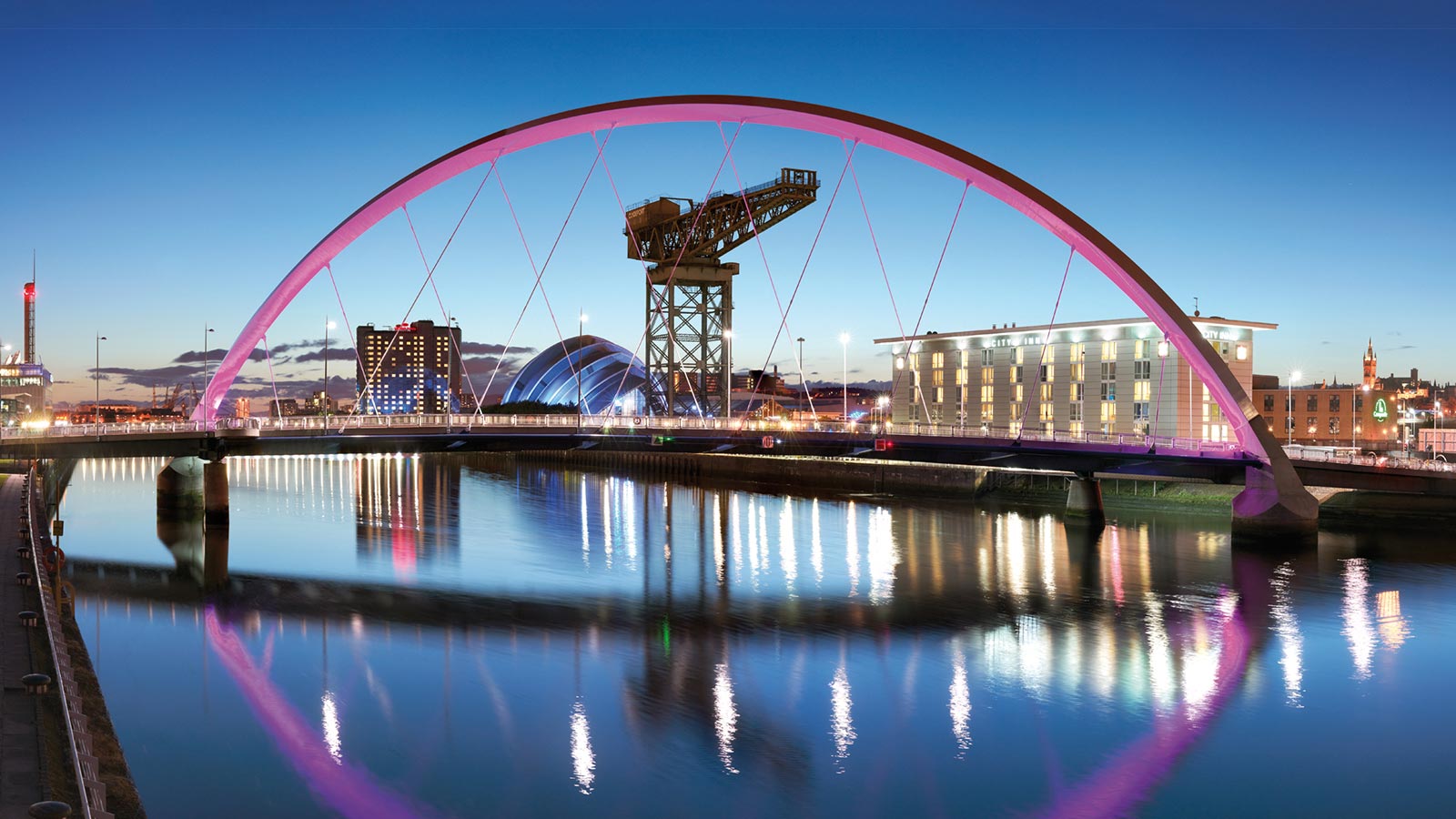 Although the capital may get more attention from tourists and travel guides, here in the West Coast we know that Glasgow is where it's at when it comes to culture, sport, food, drink, music and sport – basically any kind of good time really.  From the warm welcome to the many gorgeous hidden gems waiting for you in Glasgow, here's why our Bonnie City is loved by everyone:

1. Glasgow has the friendliest people
The City's slogan, 'People Make Glasgow' keep the people of the City at the heart of their brand.  The slogan reflects the great atmosphere and friendly folk in the City.  Glasgow is definitely a People City!
2. We have culture all year round in Glasgow
From Celtic Connections to Glasgow International Film Festival. From Glasgow International Comedy Festival to the World Pipe Band Championships. From the West End Festival to the Christmas Markets, our City offers a variety of events for everyone's taste.
3. We have a world-renowned Art School
Founded in 1845, The Glasgow School of Art has grown to become one of the UK's most prominent institutions for the study of art, design and architecture.  The building itself is just beautiful!
4. We have the most amazing Art Gallery at Kelvingrove
The Kelvingrove Art Gallery and Museum is one of Scotland's most popular FREE attractions and hosts a range of collections from many art movements throughout history. The building is spectacular and an attraction in its own right – see below!
5. For music lovers we have TRNSMT festival
The TRNSMT music festival is only in its second year but already it is one of the highlights of many Scottish music fans' calendars.  With over 140,000 music lovers attending the five day event that was held in July this year, it is set to be the next big annual music event for Scotland.
6. We have the best breweries and independent beer emporiums
Drygate is the only Microbrewery operating in the heart of Glasgow and is definitely worth a visit.  If you are not keen on beer, you can visit the Bar and Kitchen where they serve up some delicious food with panoramic views of the Production Brewery delivering a truly dynamic dining experience.  The Cave and Valhalla's Goat are also great if Beer is your passion.
7. We have a passion for sports
Not only are we the home to Scotland's National Stadium – Hampden Park but we also hosted the Commonwealth Games in 2014 and the European Championships in 2018.  Our City has been named as one of the top five sports cities in the world (above Los Angeles, Tokyo and Syndey!).  Let's hear the Hampden Roar!
8. We have some of the finest buildings in the City Centre
Glasgow City Centre is crammed full of both old and new buildings with beautiful detailing above eye level.  You just need to remember to look UP!
9.  We have a great transport system in Glasgow 
Here in Glasgow we have trains, buses, the subway system (beloved by Glasweigans) and brand new motorways for car travel.  Getting from A to B couldn't be easier – we are spoiled for choice!
10. We have the Glasgow 'Style Mile'
For all of the shopping enthusiasts, Glasgow's Buchanan Street has been rebranded as the 'Style Mile' and is the best shopping street outside of London offering shoppers high street, designer and boutique brands.  With over 200 stores in the one street, it's a shopaholic's paradise!
11. We have a great sense of humour
Since Glasgow is the birthplace of many famous Scottish comedians (Billy Connelly to name but one) and home to many great comedy festivals – it's a no-brainer that we are a funny bunch! The infamous Duke of Wellington Statue, situated at Royal Exchange Square was recently named as one of the top ten most bizarre monuments on Earth by Lonely Planet.  'Coneheid' statue is one of the most iconic images of Glasgow and the humorous story behind it is worth researching:
https://inews.co.uk/inews-lifestyle/travel/glasgows-duke-wellington-statue-allowed-keep-cone/
12. We have a beautiful City
Need we say anymore?